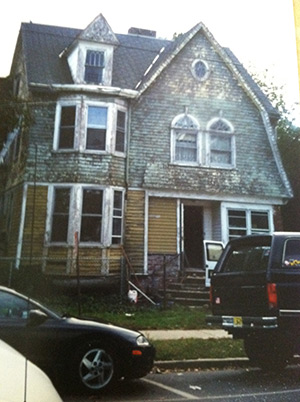 Toys For Thought began in April of 2002 in downtown Lakewood New Jersey. The building which was built in 1906 had suffered from years of neglect. What was once a prime example of Victorian architecture was an eyesore in the middle of downtown.
After a few months of hard work, the original Toys For Thought was born. We filled the 2000 square foot space with toys that we felt had play value and provided a benefit for a child's development, along with being just plain fun.
Eventually our store took over the office space upstairs expanding every year to include more quality toys. Our store was already one of the largest specialty toy stores in the country when we decided it was time to make Toys For Thought into an attraction that would draw shoppers from far and wide. Eleven Thousand square feet of the best educational,constructive, and specialty toys all wrapped up inside a colorful building.
We commissioned artists to create store fixtures that reflect the whimsy and playfulness of our store.
We now have an entire floor of puzzles and games. One floor filled with active play toys. A room dedicated to cars, planes and trains. Adorable dolls next to a room dedicated to everyone's favorite Japanese kitty. And of course an abundance of imaginative play and construction toys. We even found room to make a retro "brain candy" section in front of the store.
If you ever travel through central New Jersey please stop by and experience Toys For Thought in person. We are right off Route Nine in Lakewood NJ, about an hour from Manhattan, and halfway between New York and Atlantic City. We look forward to greeting you personally.
To take a complete virtual tour of our store click HERE